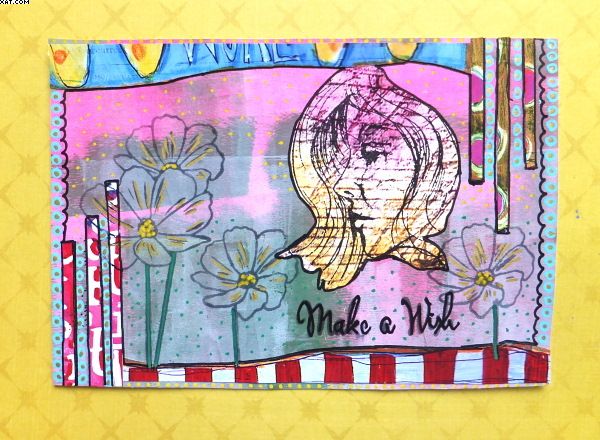 Over on the
UK Stampers Forum
we have a monthly Postcard swap where we make a postcard to a theme and then send it on at the end of the month through the post to our swap partner. It has to be a bit robust to travel through the postal system 'Naked' (no envelopes allowed) so you have to consider what you put on it.
This months theme asks that you put a face on your card somewhere. So this is mine.
I started with a piece of white card cut to 6 x 4 inches as the base. I then chose and applied a background paper that I had made using the Gelli Plate over the entire card surface.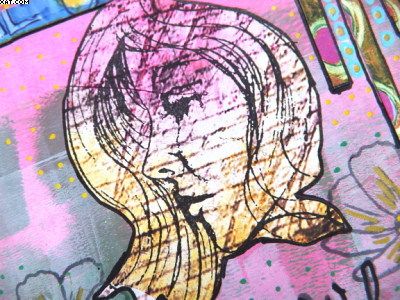 I stamped the face (ISC) onto more Gelli Plate paper, trimmed out and stuck in place along with loads of other printed collage elements.
The flowers and sentiment were stamped in Memento black ink using a set of
Uniko
stamps that I had won ..... Thanks Bev !! I then finished off with loads of doodled dots and lines etc. added with various coloured Posca Pens and a quick spray with matt acrylic lacquer to protect.
Hope the recipient likes it !
Sid xx
Pin It