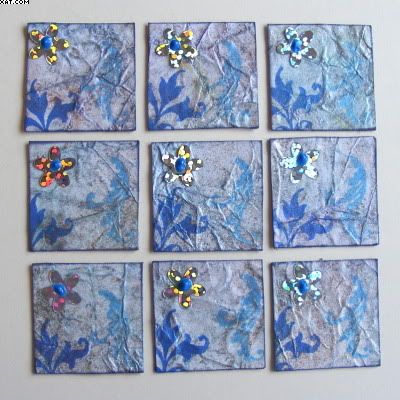 Someone asked 'Are you going through a blue phase?', and I think I am. I am running an inchie swap with the theme of blue this month and these are my inchies for that swap.

Background is Moonglow Glitz Spritz and the 'scrunch' technique on ordinary copier papier. Stamps are from a swirls set applied in Stazon and Brilliance. The embellishment is a holographic flower sequin with a blue dimensional blob of liquid applique. Each is edged with Iris chalk ink.

Et voila.......there you have it !
Pin It