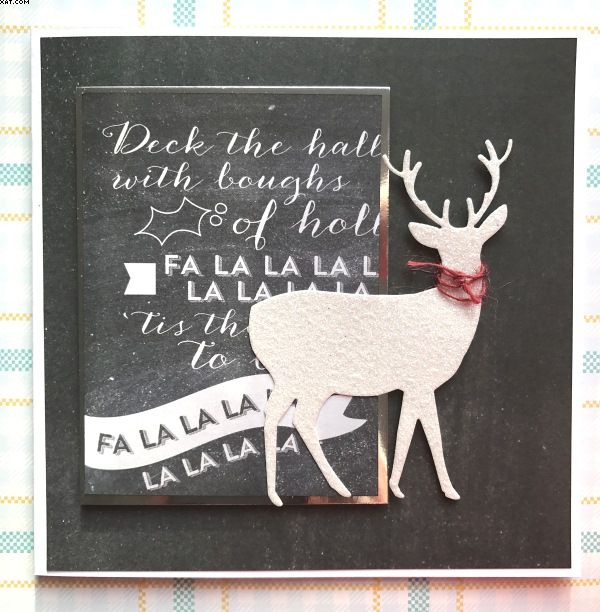 I do like different colours on Christmas cards !
This card has a white square 5.5 x 5.5 inch card base and I have matted some greyish coloured paper onto this. I then made another mat with some more printed paper with some words this time and applied this to a piece of silver mirri card. This was then applied as shown on foam pads.
I then diecut a deer in sparkly glitter card (does not show up very well in the photo).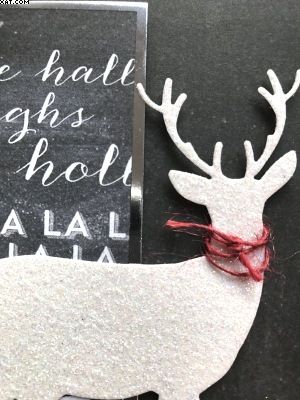 I gave him a necklace of red twine before applying him over the mat to finish. Not much colour but I think it looks good !
Sid xx
Pin It