My first weekly entry into my Easel Book. The subject matter for this one is 'Self Portrait' and as you can see I look very transparent indeed !!!
Couldn't resist using this invisible man pic which was printed out with a Pogo printer as the pic for this week. Besides I'm not keen on the way I look and I do usually wear a shirt and tie (not a Bowler) for work each day.
I used printed papers, stickers and embellishments to complete the entry.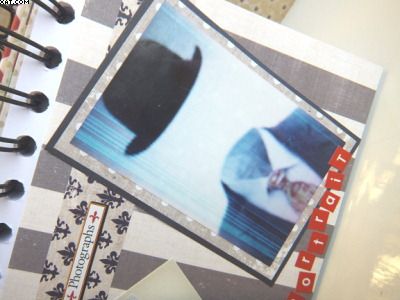 The photo was matted on a couple of coloured papers.
See my post
HERE
for details of the project if you fancy having a go.
Sid xx
Pin It