Here are a set of 9 inchies done as a swap on
UK Stampers Forum
. The theme is 'The Americas' so I used a red, white & blue theme.
I printed out the tiny USA flags and trimmed ready to apply to the inchies.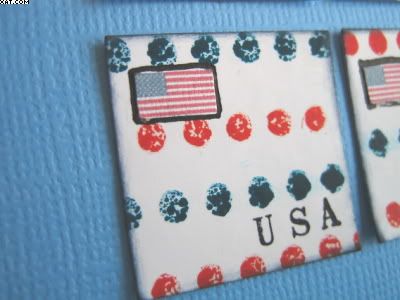 I took a dotty border stamp and stamped with Adirondack stream and red pepper dye inks in stripes on a piece of white card. I dried with a heat gun and punched out the 9 inchies. These were then edged with more stream ink and a foam applicator. I stuck the flags in place, edged with fine black pen and stamped the USA in archival black ink to finish.
Sid xx
Pin It