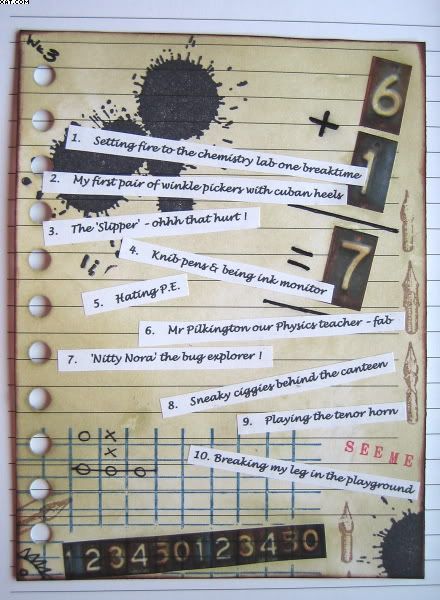 I have already blogged my first page earlier and this is page 3 of a 6 x 4 inch journal page suggested by
Efemera
as a weekly challenge over on
UK Stampers Forum
. If you keep up there will be 52 pages in this one.
She needed the following things on this page:
1. 10 random things about your schooldays
2. Use lined paper
3. Add some inkblots and doodle in the margin
I have used a sheet of lined paper as my base and onto this have stramped some inkblots in archival black ink with a stamp from PaperArtsy. I have also stamped a grid in danube blue Memento dye ink, 'see me' in red Memento and some pen knibs in vintage sepia Versafine ink. The page has been coloured with old paper Distress ink applied with cut'n'dry foam.
I have used vintage tin number stickers and a fine black pen to add a sum and line of numbers and have doodled various things on the page.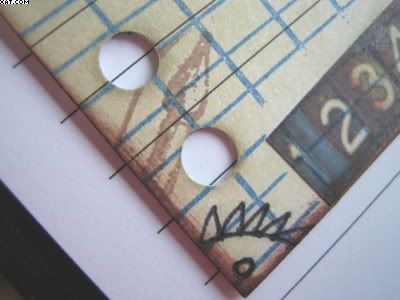 I couldn't bear to look at my handwriting on this so printed out the 10 things from my schooldays onto plain copier paper, trimmed and stuck in place as shown. Brought back a lot of memories, some great and some not so great !!
Sid xx
Pin It