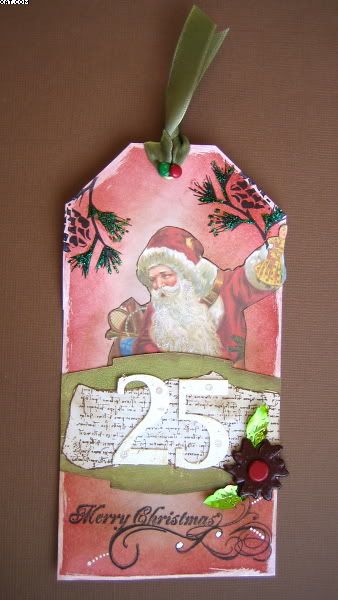 Better late than never, or so they say !! Here is my rendition of Timmy's tag No. 5 in the series of 12. Again I have improvised a lot because I didn't have the original stuff.
The Father Christmas image is cut out from printed paperstock, edged with vintage photo and the beard is glazed with frosted lace Stickles. The stamped images are from various other stamps not the originals either.
The tag was edged with pearl Dabber and the numerals are brass but were heat embossed with seafoam white embossing powder. They had no holes so I added these with a silver fine point pen, they were stuck in place with Glossy Accents.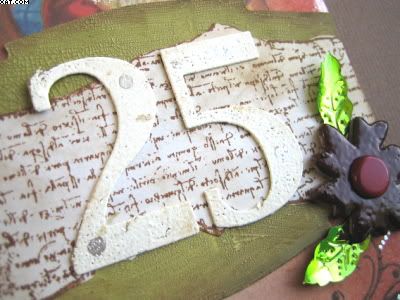 The green plate was die cut from a Nestabilities die and text was used instead of music onto this.

Embellishmnets were a chipboard flower heat embossed with maroon embossing powder with sequin leaves and a red brad to hold in place. The tag was finished with a piece of green satin ribbon and two more coloured brads and a little green Stickles on the fir leaves.
Sid xx
Pin It