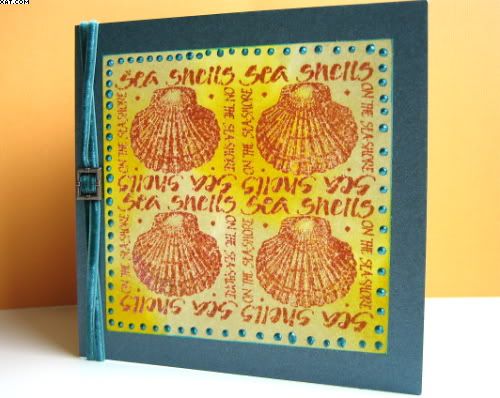 Here is a card I made recently using the free cover stamp from one of the
Craft Stamper
Magazines. I started with a square piece of white card which I coloured with Distress inks in old paper and spiced marmalade with cut'n'dry foam to give a sandy colour to the background.
I then used Adirondack terracotta ink and stamped the shell image four times as shown and whilst still wet heat embossed with kaleidoscope embossing powder. This embossing powder changes colour when heated and gives a subtle rainbow effect dependent on how much heat is applied and is not easily seen in the pic.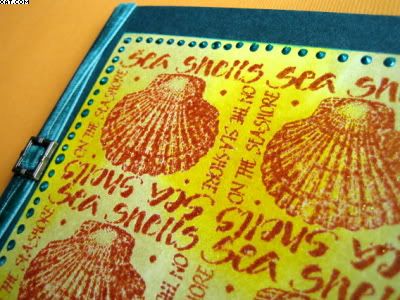 When cool a series of dots of Adirondack Dimensional Pearl in stream were added and allowed to dry. The plate was then edged with turquoise chalk ink.
The plate was then adhered centrally to a sea green pearlescent card blank.. A piece of narrow velvet ribbon in green was threaded through a small brass buckle and crossed over adhering with small glue dots to finish.
Very simple and easy to do.
Sid xx
Pin It