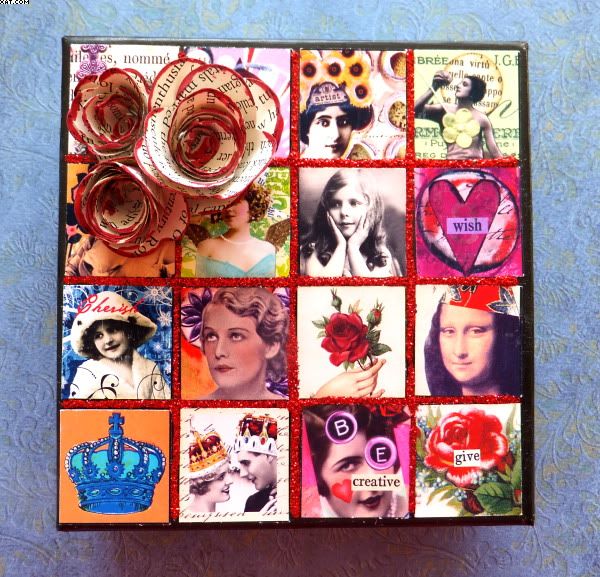 This box started its life as a Selfridges gift card presentation box, covered in shiny black paper. I have decorated the top of the box with a set of digi inchies from
ArtChix studio
which I have trimmed and adhered with Glossy Accents to the top and sides. I had to halve the inchies on the sides.
I then infilled between the inchies with red Stickles glitter glue and allowed to dry.
Finally the lid was embellished with three flowers made out of die cut book pages made with a Bigz Sizzix die. I have edged the flowers with red alcohol ink and stuck them together and to the lid with sticky dots.
Very simple indeed with no stamping at all. Love the vibrancy of the colours of the inchies set off by the book page flowers.
Sid xx
Pin It