This is a 6 x 6 inch plate I have made in the theme of 'Winged Things' and is my entry into the
Crafty Individuals
October Challenge over on their blog.
I took a piece of
7 Gypsies
floral paper as the background and stamped each corner with a corner stamp from Stampology in Versafine onyx black. I then cut out some floral elements and a bird from some Dovecraft papers which I edged with dusty concord Distress ink. These were stuck in place as shown.
Next I made the central element by stamping an old Crafty Individuals stamp onto white card with Versafine. This was trimmed out, coloured with Marvey Le Plume pens and matted onto some textured purple card. This was then stuck in place and edged on two corners with metal corners stuck with Glossy Accents.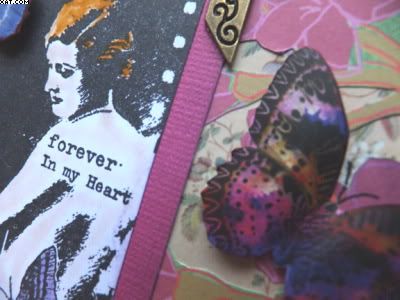 The butterflies (Crafty Individuals printed 6 x 6 pad) were cut out and edged with maroon chalk ink before shaping and applying on foam pads to add dimension. The whole sheet was then matted onto purple cardstock and edged in purple chalk ink.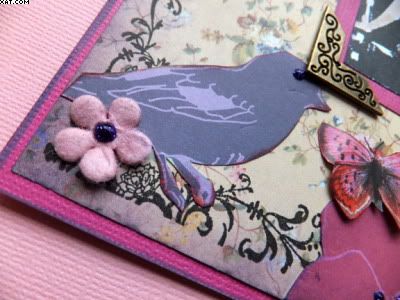 Finishing touches were to add a few pink Prima flowers with Glossy accents and highlight flower stamens and the birds eye with purple Stickles Glitter glue.
Sid xx
Pin It