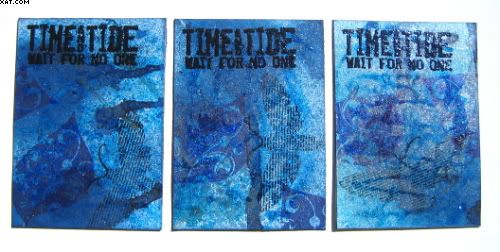 Here are a trio of ATC's done as part of a swap over on
UK Stampers Forum
. The theme for these is 'Shades of Blue.
I started with white cardstock cut to size and used mica sprays made with faded jeans Distress ink and silver Cosmic Shimmer mica powder in a mini mister. This was sprayed heavily until it ran in drips down the base card. This was allowed to dry naturally. A few coats were applied to give depth.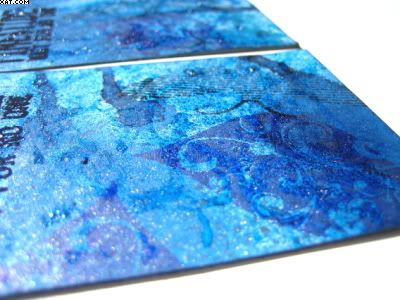 Next I sprayed delphinium summer ink from Sticky Fingers over this until happy with the effect. Some spatters and some drips were made also. This was dried with the heat gun.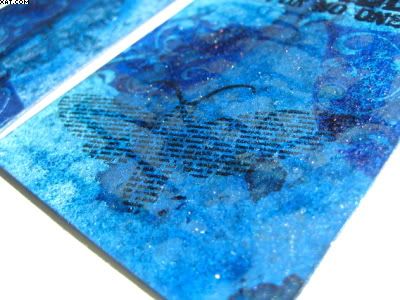 I next took some cheap blue glitter glue, applied swirls of this over each card and then dabbed over with a piece of dry baby wipe to distribute roughly, leaving an uneven and slightly glittery surface. This was allowed to dry.
All the stamps used are PaperArtsy and I stamped the moth in black Stazon and a leaf in aquamarine Stazon as shown.The sentiment was stamped with Veramark ink and heat embossed with midnight sapphire obsidian Moonglow embossing powder. The edges of the cards were coloured with wild iris chalk ink.
All three of the cards are slightly different but all have the same elements. Hopefully I have captured a little of the detail of the surfaces on the pics.
Sid xx
Pin It