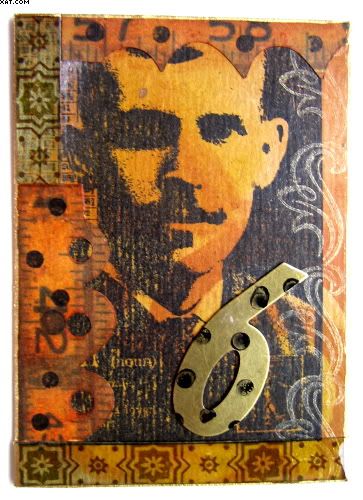 This vintage ATC was made using a piece of brown cardboard from a box. It was cut to size and stamped in jet black Stazon using a Paperartsy stamp. The colours were added with cut'n'dry foam and Distress inks in rusty hinge and mustard seed, using a swirl mask at the bottom.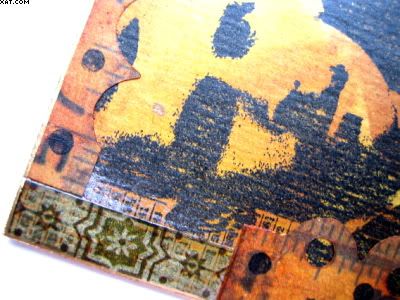 Some swirls were added with an acrylic stamp and galaxy gold Brilliance ink down the right hand side and the borders were added using ruler paper and epoxy stickers.
Finally a brass No 6 was roughly stamped with a dot stamp in jet black Stazon and this was stuck in place with Glossy Accents. The card was edged with gold Krylon pen.
Sid xx
Pin It