Here is my next tag in the Rolling Recipe series on
UK Stampers
forums weekly challenge. This one had to have the following elements:
1. Acetate
2. Stripes
3. Stamped house/houses
I started with a white card blank and adhered some printed stripey paper to it. I then took some old bookpaper, tore it, added some ochre chalk ink and adhered this at the top of the tag.
I then took a house stamp (
Zettiology
) and stamped this in onyx black Versafine onto more white card. I then used a brayer and a shades of purple Dee Gruenig blending blox (Marvey) to colour the image, adding a little ochre chalk ink also. Some glossy accents were added to one or two of the buttons on the roof ! This was allowed to dry and was then cut out.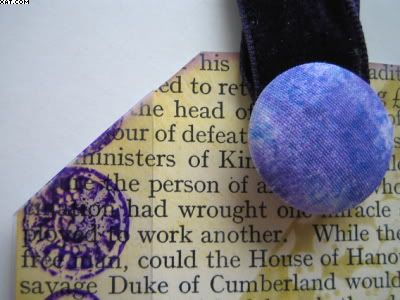 Next I took some acetate and stamped a buttons border stamp (
Lost Coast Designs
) in Royal Purple Stazon along one edge. This was trimmed and adhered on the left side of the tag behind some of the buttons with Glossy Accents.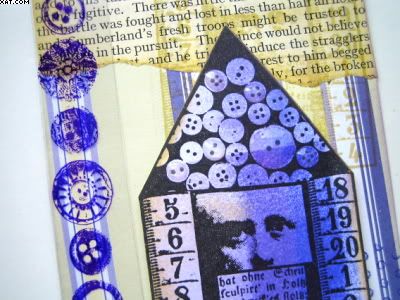 In the meantime, some dots (
Tanda Stamps
) were stamped bottom right with the blending block ink and another image of the house was stamped on the tag top right with scattered straw Distress ink.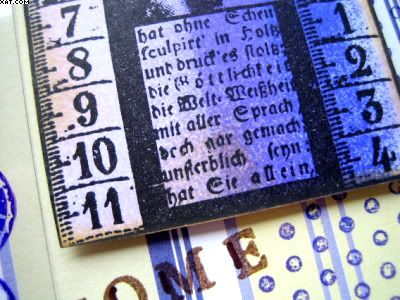 The stamped house was added as shown on foam pads and the word 'home' stamped in vintage sepia Versafine ink with clear polymer stamps. Finishing touches were to add a piece of aubergine velvet ribbon at the top, held in place with a material covered brad which had been coloured with the same blending block ink.
Love the Purple Stazon on the acetate.......it really makes it pop !
Sid xx
Pin It